Lionel Messi the world's greatest football player is a devout Catholic, and recently visited Medjugorje to stay with visionary Ivan Dragicevic. This has been confirmed by the Mostar based newspaper Dnevni List. According to the newspaper there have been conflicting reports about how he arrived.The paper believes that Messi may have arrived by private jet in Dubrovnik, and that he may have been taken across the Bosnian border and into Medjugorje by car. On the other one, Messi's private plane may have landed at Mostar airport, after which he was taken by car to Medjugorje.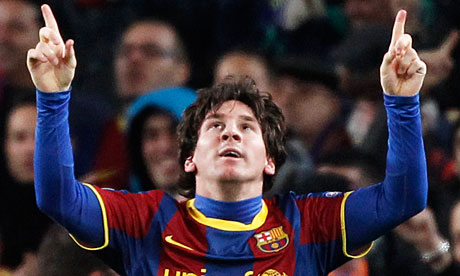 According to Ivan "Messi has been to Medjugorje, and was my guest." He explained that Messi has spent some time with him, but he could not give any details. The parish office in Medjugorje could not give more information on the movement of Messi, because for them every pilgrim is equal and everyone has their right to privacy. Messi is three time winner of the title "the world's best footballer of the year" (three Ballons d'Or).
The Argentina and Barcelona star has won five La Liga titles and three Champions League titles. In 2012, Messi made UEFA Champions League history by becoming the first player to score five goals in one match, in a 7–1 win against Bayer Leverkusen. Lionel Messi was born 24 June 1987 (sixth anniversary of the first apparition at Medjugorje)
Roberto Mancini, coach of Manchester City, Gianluigi Buffon, the goalkeeper of the Juventus and Italy national teams, and David Diehl, the great American football star and member of the New York Giants who is of Croatian origin have also visited Medjugorje.